Aerotec Group
French defense aeronautics company at Valence-Chabeuil
Based at Valence airport, AEROTEC GROUP is a French defense aeronautics firm qui includes a design department, an optronics lab, an avionics repair shop, a workshop dedicated to maintenance and upgrading of aircraft of a total capacity of 25 helicopters

Defense aeronautics : innovation and performance for the world force
.
Based at Valence-Chabeuil airpot in the Drôme department, AEROTEC GROUP is the leader in night vision  equipment and upgrading of helicopters.
AEROTEC GROUP :night vision, maintenance and upgrading of helicopters.
AEROTEC GROUPdevelops and manufactures  up market night vision equipments like binoculars, monoculars, landing lights for  aircraft runaways and helicopter landing sites. We adapt every type of aircraft ( civilian or military) and  land or sea vehicles with the use of night vision binoculars. We offer a maintenance service both for night vision equipments of our brand or any other brand binoculars.
AEROTEC GROUP is also a specialist of the Gazelle helicopter. We carry out every type of maintenance operations from regular checks to fully complete overhaul.
Our upgrading solutions for helicopters enable to extend the operational capacities of first generation aircraft at the best price. We develop projects in partnership with major stakeholders of the defense aeronautics industry, in the framework of the French government provisions.
Our staff, mainly coming from military forces have a strong experience and can carry out projects directly at our customers' sites.
AEROTEC GROUP is certified ISO 9001 – 9100 – 9110
And obtained  Part 21G et Part 145 certification.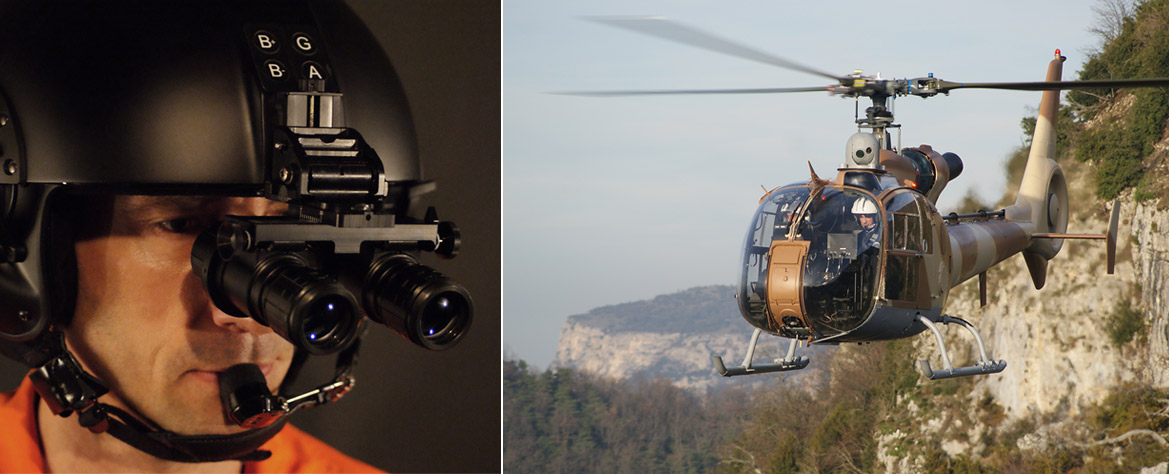 More information :
AEROTEC GROUP
Airport Valence
F 26120 CHABEUIL
Phone : + 33 475 852 992
Fax : + 33 475 619 320
www.aerotecgroup.com