Anne-Sophie Pic
Anne-Sophie PIC restaurant, partner of Valence-Chabeuil airport
At 285 Avenue Victor Hugo ( former national 7 road) in Valence lies the cradle of the PIC family. This has been the family house since 1936 and it now hosts Anne-Sophie Pic restaurant , three stars at the Michelin guide, the five star hotel and André restaurant. One place and several atmospheres.
Anne-Sophie PIC restaurant, powerful and delicate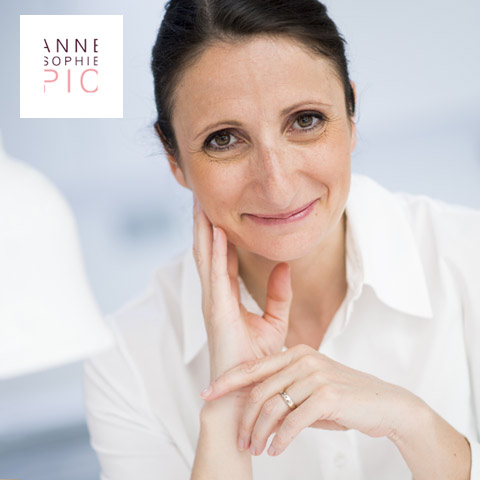 From the reception, magic is working. The living rooms have been imagined as a huge and friendly common living area, a definitely open and eclectic space where you can have a break. Anne-Sophie PIC restaurant is an invitation to discover the culinary imagination of the chef, made of combinations of unique and complex tastes, powerful and delicate flavours. André restaurant tells about the family history through legendary dishes which have made the fame of four generations of cooks. In the summertime, the terrace and gardens enable guests to enjoy the sunshine in a privileged setting.
A few meters away, the cooking school offers lessons for all tastes and ages while the Delicatessen,a true treasure trove with thousands of delights enables gourmets to taste the experience a little longer.